Solutions that solve communication challenges
Employee and emergency communication can support an organization in many ways: during a merger or acquisition, to keep everyone on the same page in a hybrid workplace, change in leadership, during system outages, and even in case of a crisis. Discover our four pillars with a wide range of innovative solutions with which we can solve various communication challenges, and keep your employees measurably better informed, engaged, productive, and safe.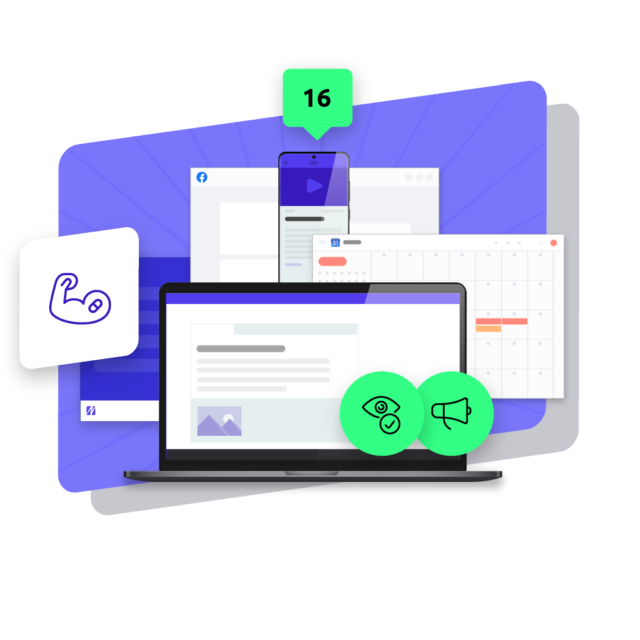 A strategic business tool
for the entire organization
Netpresenter is the first strategic employee communications platform that actually helps you to achieve your business goals. Our platform is designed for the entire organization and can be used up to the boardroom level by every stakeholder. Our software empowers companies to be more successful; with a data-driven approach, and a real-time pulse on how your organization is doing and how employees are feeling. Discover what makes Netpresenter unique and how it solves problems for the world's largest organizations. 
Getting vital emergency information across to 7,000 people on any available screen
Watch a news report on how Netpresenter helps the University of Tennessee Medical Center (UTMC) to alert its 7,000 staff members immediately and effectively with emergency alerts on every screen that are impossible to miss.
Great communication
for great organizations
Netpresenter is successfully being used by many large corporations, governments, and hospitals around the world. Some of the organizations we love working with:

Entire countries rely on Netpresenter to save the lives of missing children
Not only organizations use our platform. When a child has gone missing or is abducted, entire countries transform into one large missing children's poster with the help of innovative Netpresenter technology. 
An integrated platform
The Netpresenter platform consists of native tools and apps to effectively reach all your employees. Discover all our tools below:
Powerful features
to empower communication

Our platform has all the features and functionalities you expect a robust communications platform to have. Netpresenter offers many unique and powerful features such as targeting to reach specific audiences with relevant content, in-depth statistics, attention campaigns, polls and pulse surveys to get feedback from employees, striking notifications, social interaction, and acknowledgements. Explore all our features and see how they bring your employee communication to the next level.
Our integrations make
your work easier
Let us do the heavy lifting for you. Connect Netpresenter with the tools you already use to automatically publish, display and share content from various data sources. Integrate our platform with SharePoint, Teams, Power BI, Workplace, database, or Social Media accounts to easily redistribute your existing content on every available screen. Prevent double entry to save costly time and bring relevant content to your employees to keep everyone informed about the latest and greatest.
We love our customers,
our customers love us
Netpresenter is highly rated on Capterra and G2. Read our reviews and find out why customers love us.
"Netpresenter has been a game-changer to improve staff engagement!"
"Netpresenter is a very user-friendly software!"
"Works great to attractively bring intranet news to employees at home with ease"
Customer Story
Employee satisfaction up 33 percent thanks to 'on screen' communication
The George Washington University Hospital (GWUH) is using Netpresenter since 2007 to communicate with its staff, physicians, visitors, and patients. The latest hospital and healthcare news is broadcasted on 2,000 workstations, as well as on large screens in public areas. Just three months after the initial rollout phase, an internal survey showed employee satisfaction with hospital communication improved by 33 percent.
Netpresenter is featured on