We are present worldwide because our customers are. That is why the role our partners play is crucial for us: you raise our reach. Netpresenter considers agents, resellers, and partners a valuable extension of its sales team. Join our partner program and become an industry leader capable of changing the way organizations around the world grab and maintain their audience's attention.
Five reasons to
become a partner
Over the years, we have developed a tight and solid network with our partners, all from the idea that now more than ever, 'a global market' has been established. We trust we can rely on you for servicing our customers in your country just as our current partners do, and we are dedicated to helping you succeed. We will strive to find a partner-level that fits you, as long as you share our vision. Check out reasons to become our partner.
Benefits
Product/Tech Documentation
Expert Communication Advice
Leads Distribution Program
Access to the Partner Portal
Access to the Partner App
Joint Marketing Campaigns
Requirements
Sales Target (after discount)
Netpresenter on your Site
Bronze Partner
Annual sales target
$ 20,000
Silver Partner
Annual sales target
$ 50,000
Gold Partner
Annual sales target
$ 200,000
Our common path to a
fruitful cooperation
Meet some of
our partners
If you want to go far, go together. Below is a selection of some great partners around the world who we love working with. Read their stories and find out what the unique added value of Netpresenter is.

"Together we offer an even more complete package of products and services. This will enable us to meet the wishes and requirements of our customers even better."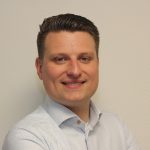 SysWorks
Kamiel Salentijn
"Netpresenter turned out to be the final piece of the puzzle to complete our portfolio."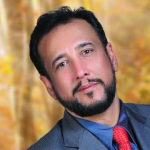 Gulfvision Group
Tyrone Navarathneraja
"We design, supply, and install all the systems that we provide. Since our start, we decided that "quality" would be our theme because quality is directly linked with our reputation."
Apply now
Please complete the form below to apply for a partnership. Our Partner Manager will contact you to discuss the next steps.
Netpresenter is trusted by