Getting vital emergency information across to 7,000 people. On ANY screen.
The University of Tennessee Medical Center uses Netpresenter software to alert and inform more than 7,000 people at its facilities. With 54 large TV screens throughout the medical center and an interactive screensaver on every PC, alert messages are impossible to ignore.
When disaster strikes, such as the recent tornadoes that have hit the area, alert messages are issued on all TV screens and screensavers with Netpresenter. Jeromy Welch, Internal Communications Coordinator: "In case of an emergency, screensavers and video monitors are automatically taken over, alerting all our team members and giving them instructions on dealing with patients."
Click 'publish' and it's out there
"You really don't ever want to have emergency situations, but when you do have them, it is incredibly helpful and beneficial to be able to notify our team members in a very timely way in multiple locations and through multiple communication tools. Netpresenter allows us to do so, instantly and effectively, thanks to the easy interface. You just click 'publish' and it's out there," according to Welch.
Impossible to miss
Jim Ragonese, Public Relations and Assistant Director has also been involved in the implementation of Netpresenter. He adds, "Getting these warnings across is of vital importance, because a lot of our personnel don't have the opportunity to read the news or turn on the television, especially clinical individuals, who often don't even see windows. The screensaver and video monitor messages however are impossible to miss."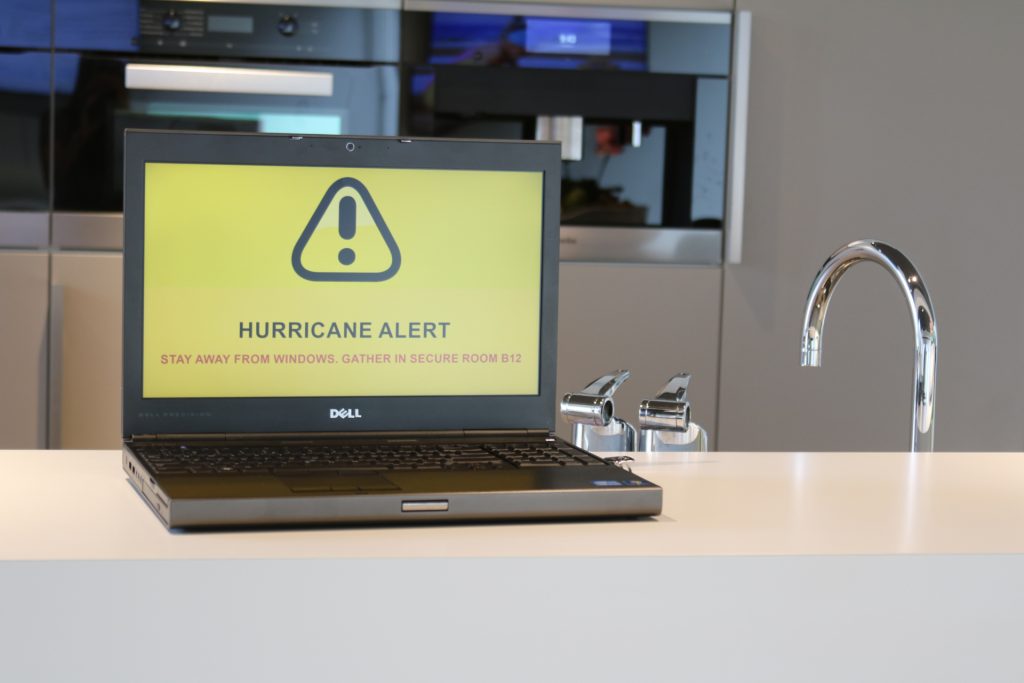 Increase motivation and compliance
In addition, the medical center uses Netpresenter to improve internal communications and to increase employee motivation by highlighting specific departments that have met or exceeded customer service goals. It is also used to promote hygiene, for instance by reminding team members to wash their hands and to wash their stethoscopes after each patient contact.
Mobile revolution
Health care professionals now use smartphones or tablets for functions they used to need a pager, cellphone and PDA to accomplish. With the rise of mobile devices, a corporate App is the obvious next step. Netpresenter's News & Alert App further tightens emergency protocol by instantly alerting staff using pop-up notifications when unexpected events occur. Additionally, it keeps health care workers without access to a PC in the loop. Military-strength AES256 encryption makes sure confidential information doesn't just walk out the door.
Team members get better information quicker
Jeremy Welch: "From the start on, we actually have had no negative feedback whatsoever from our team members. The only feedback given to us has been positive. They know they can count on Netpresenter to get information that matters. Basically, with Netpresenter, they get better information quicker than before."
About University of Tennessee Medical Center
The University of Tennessee Medical Center is a large comprehensive academic medical center which offers a full range of services. It is a licensed 581 bed facility & has approximately 7,000 'team members' that work directly for the University of Tennessee Medical Center or are closely affiliated with the Medical Center.