Using 21000 PC screens as a highly effective communication channel
DSM creates innovative products and services enhancing people's quality of life. In line with this, the multinational corporation has found a novel way to effectively inform its employees: 'DSM Newscast', using its 21,000 PC screens as a highly effective communication channel.
The system, based on Netpresenter software, ensures internal news items appear on each work station as soon as the user logs on. The same news items appear in the form of an interactive screensaver if a work station is idle for 10 minutes plus. The system also allows users to proactively open messages and link through to the intranet for further details. DSM Newscast makes DSM the first 'Global 1000' company to use 'Digital Signage to the Desktop' worldwide to inform its staff. Becoming one of the largest digital signage networks in the world.
With internal email and our intranet, we could not always reach all employees in time
"We were looking for a fast and effective complementary communication channel to bring internal news to our employees worldwide. A new product or service cannot succeed unless our staff knows it exists. As well as this there are key appointments, new customers, acquisitions or mergers of parts of the company, staff need to be informed immediately. Increasing staff commitment and ultimately positively affecting corporate results," says Jos van Haastrecht, Manager Digital & Corporate Communications at DSM. "With internal email and intranet, we could not always reach all employees in time. Using the many PC screens and a few plasma screens in central locations to bring the news to the staff's attention, seemed to be the answer," continues Van Haastrecht. "Netpresenter offered a solution that totally met our requirements. In addition, Netpresenter provided us with great references from other multinationals, such as Sony, Nokia and Ford.
The number of visitors to our intranet and internet sites has increased significantly
"The system literally works as a 'digital signpost'. Generally people know whether they want to read the rest of a news item after they have read the first few lines and seen a picture. If they are interested, they can link to an intranet or internet page," states Van Haastrecht. "Research shows employees really do click on the links to get more information. The number of visitors to our 200+ intranet and internet sites worldwide has increased significantly since we started DSM Newscast." As well as PC screens, DSM also uses a limited number of large screens to convey internal news in areas where there are less PCs. Van Haastrecht: "Utilizing our existing work station PCs is not only is more cost efficient, but also more effective, because people's attention is automatically drawn to the monitor."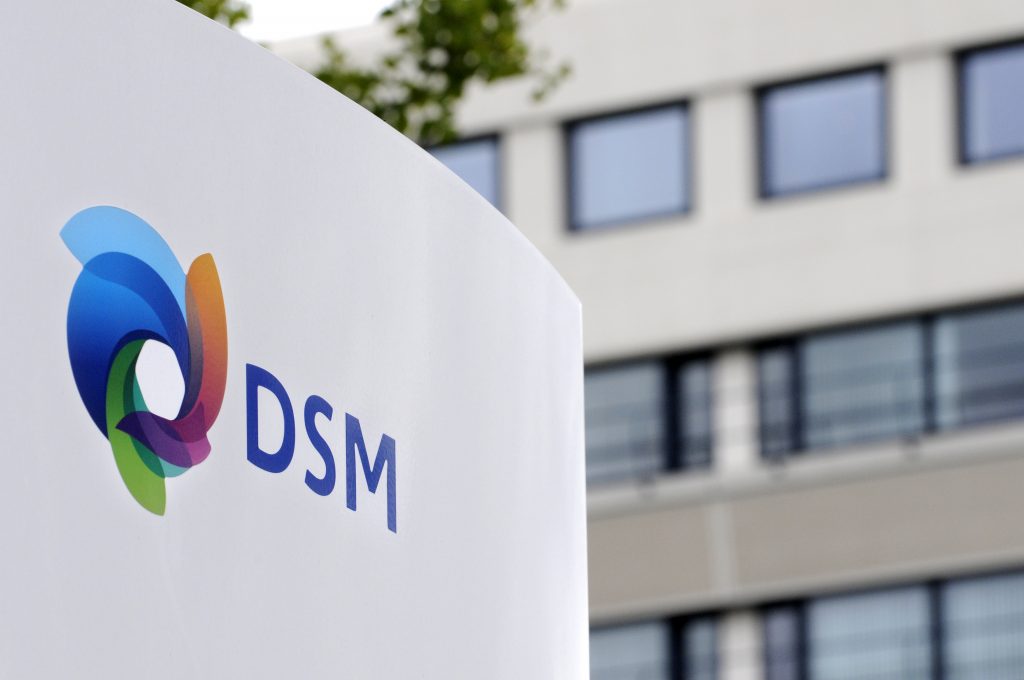 People are queuing up to provide news items
At DSM we have chosen to make the news fit for the reader. Local news, so news from that specific location, is shown first. These items are followed by news from the Business Unit and finally corporate news. Local news items are created by and for people in that specific location. Usually these items are in the local language, whether this is Chinese, English or Dutch. Corporate news items are the same companywide and have a strong link to DSM's corporate strategy and goals," says Van Haastrecht. "At first we were afraid we would not have enough news, but we should not have worried. People are queuing up to provide news items." "DSM Newscast is a huge success. We are able to reach employees better and faster with internal news. The chance they see DSM news on the Web or in a newspaper before they are informed internally, has diminished. DSM Newscast ensures everyone is informed directly on what is really important," continues Van Haastrecht. Furthermore, the system allows management to enter an active dialogue with employees. A clear example is the use of DSM Newscast to invite staff to go to the Innovation blog to respond to a new discussion topic. Van Haastrecht: "This blog has already yielded some great ideas." In the future, DSM wants to build out the success of DSM Newscast. For example by placing more plasma screens on locations with fewer PCs. Also, the company plans to add the system's build-in emergency alert functionality to DSM's emergency protocol.
About DSM
DSM creates innovative products and services in life sciences and materials sciences, contributing to the quality of life. DSM's products and services are used globally in a wide range of markets and applications, supporting a healthier, more sustainable and enjoyable way of living. End markets include human and animal nutrition and health, personal care, pharmaceuticals, automotive, coatings and paint, electrics & electronics, life protection and housing.