United States Government Publishing Office moves beyond print
United States Government Printing Office (GPO) has dramatically improved its internal communication abilities. The organization now uses video displays and existing PC screens to keep both its white collar and blue collar employees better informed.
"Keeping blue and white collar staff equally well-informed"
"Despite our use of a variety of print and electronic channels, our research found it wasn't meeting the communication needs for a large portion of our 2,400 employees. We also found that many felt unrecognized for their contributions. To counter this, we implemented Netpresenter in 2008. To reach both blue and white-collar staff, content is now broadcasted 24×7 on 50 wall-mounted monitors throughout the GPO campuses. The same content is pushed out to the screensavers of all agency desktops and kiosks in production areas. Keeping everyone equally well informed," says Jeffrey Brooke, Director, Employee Communications at United States Government Printing Office.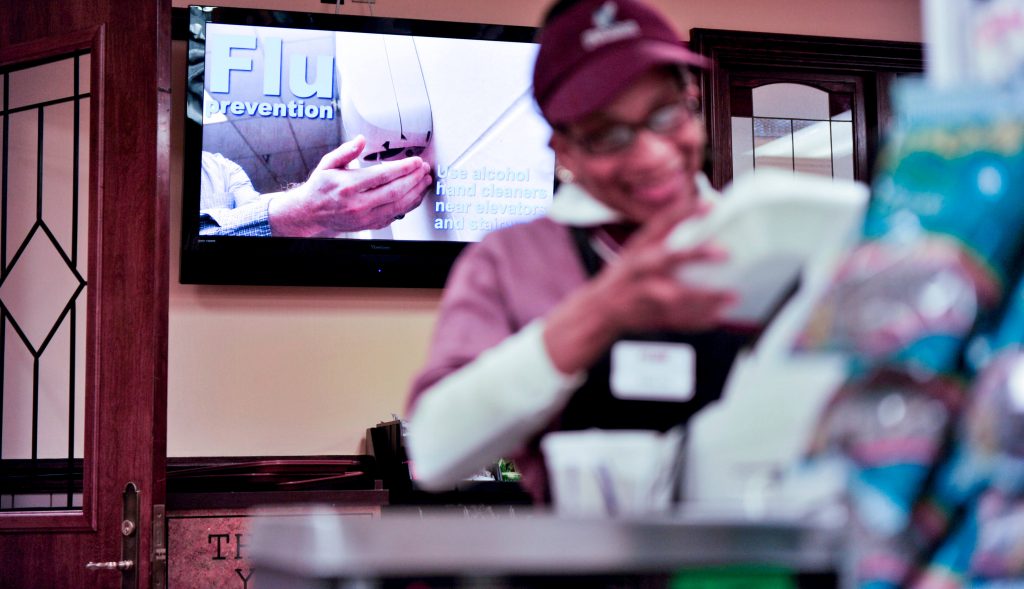 "Spotlighting employees and high profile projects"
The new system also fills a content gap by providing a day to day update of what is going on at GPO. The Focus area in this is to motivate and inspire staff, by trumpeting the efforts of employees who excelled. "About 50 percent of the content focuses on employee recognition," explains Brooke. "We also use the system to spotlight some high-profile products and customers, such as the recent printing of the official portrait of President Obama. When we use it to inform staff of training opportunities, course enrollments typically jump 20-40 percent following Netpresenter exposure. And to remind people of key events. On the day itself, Netpresenter allows for instant and timely content publishing. Quickly post photo's from events, even while they are still underway proved very effective, for example during the day-long Bring Your Children to Work Day event."
"57 percent feels communication improved 'a great deal"
Recent internal research shows most of the 2,400 GPO employees agree that the new system helped make communication at GPO more effective. 57 Percent felt the system helped improve GPO communication 'a great deal' and 35 percent says communication has improved 'somewhat' thanks to the onscreen communication. This successful project also won GPO the prestigious 'Best of the Best' Silver Inkwell Award from the International Association of Business Communicators (IABC/Washington). The Award was won because GPO managed to improve its overall communication significantly, increasing employee satisfaction, motivating and inspiring staff and making everyone – blue and white collars, and those based at the headquarters and in field offices – feel part of the team. Setting an excellent example for other organizations looking for ways to bridge similar gaps.
About United States Government Printing Office
GPO prints Congressional publications and U.S. Passports, procures all Federal printing and manages the Federal Depository Library Program of 1,250 libraries. GPO has 2,400 employees. Most of these employees work in Washington, but there are also a few hundred employees working in field offices.