Netpresenter has an immediate feel good effect on the Brooklyn Hospital Center
The best way to improve staff moral and cohesion? "Improve internal communications", according to The Brooklyn Hospital Center. In 2009, the hospital did just that by implementing Netpresenter software. Now, staff members are continuously kept up-to-date through a screensaver on 1,000 staff PCs and several large TV screens.
"Since its implementation, Netpresenter has had a huge effect on improving employee satisfaction and moral and on building a sense of community", says Eric Sommer, senior writer & editor at The Brooklyn Hospital Center. "To give you an example: when a team does something noteworthy, the so-called 'small victories', I go by, take a picture, go back to my office and put the news and the picture on Netpresenter. The team knows everyone on staff will know about their achievement. This makes the team feel appreciated. No other tool I know of has this immediate 'Boom, make them feel good' effect. And it takes little time to put a message on – whether it is text, a photo or even a video. That makes Netpresenter a very powerful tool."
The best ROI of all the tools we use
"We also use a newsletter, an intranet and brochures to communicate with staff members, but – looking at the time it takes to get a message out, compared to the positive effect on staff moral and staff cohesion – Netpresenter definitely has the best ROI of all the tools we use," Sommer explains.
Tying all different internal media together
Not all personnel working at The Brooklyn Hospital Center has a computer at home and not all staff members use a computer at the hospital. Therefore some staff members rely on the TV screens for relevant news. "Netpresenter is used to tie all the different media used for internal communication together. It helps for example to direct people to articles in the print newsletter and on our intranet. Netpresenter does this by giving them a taste of what they can find there. This helps drive people to our intranet and ensures they read the newsletter," says Sommer.
Giving a reason to visit the intranet
He continues: "Everyone working in internal communications knows how difficult it is to get people to visit the intranet. Most employees only look on the intranet if they have a specific reason; not on a regular basis. So I give them a reason to visit the intranet more regularly. For example, if we have an event, I take lots of pictures. I then put one picture on Netpresenter and refer staff to the intranet if they want to see more photos. All staff members have to do is click on a link. Alternatively I congratulate a physician with an article in the local press, and put a copy of this article on the intranet or in the newsletter. I also have a blog on the intranet and prompting people via Netpresenter helps to get more people to read this blog."
Targeted news for staff, patients and visitors
All together, the hospital has eight different channels; one public channel and seven staff channels. This includes an overall channel with general news, an administration channel with general, but more non-medical topics, a healthcare channel, an education channel (as The Brooklyn Hospital Center is a teaching hospital), a Human Resources channel (focused on news regarding improving patient satisfaction, quality of service, information on benefits and so on), a channel with compliance news and an IT news channel (includes topics such as electronic medical records). "We have multiple content publishers for these channels. For example the compliance officer adds messages on compliance and the IT department on IT issues," states Sommer.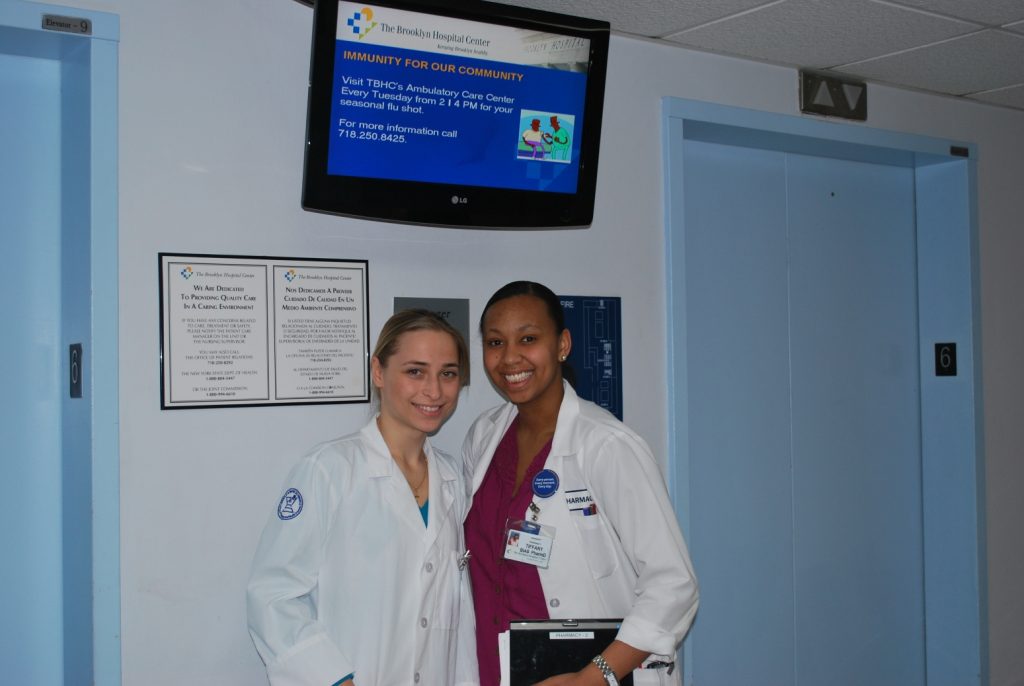 It is easy to see why staff loves Netpresenter
"Our staff loves the system and often sends in suggestions for news items. I receive about 4 to 5 requests a week for a story on Netpresenter. It is easy to see why Netpresenter is so popular as everyone wants to be recognized for work well done. Netpresenter gives them that chance."
About the Brooklyn Hospital Center
The Brooklyn Hospital Center started treating patients in 1847.
Nowadays it services 1.2 million people in the borough of
Brooklyn, New York City. The hospital has 2,900 employees.