Data from Microsoft Power BI accessible to everyone within Hoenderdaal
Hoenderdaal Fasteners, Dutch importer and wholesaler in the field of fastening technology, has recently started using Netpresenter. The company was looking for a convenient way to make Power BI data transparent for their staff. "We use Power BI to zoom in on the details of various processes. We're now sharing these KPIs with all our departments using Netpresenter. This way, we provide staff with real-time data, we can anticipate the figures and we can work proactive," says Tristan Hoogmoed, IT support employee at Hoenderdaal Fasteners.
"We are very satisfied"
"Initially, we spoke to a lot of different suppliers. They couldn't live up to what they promised. We continued our search, and in the end, we found Netpresenter. Quickly, we became convinced that this was the right match for us. We've been able to achieve great things in collaboration with Netpresenter's technical staff. Now, we use Netpresenter for our internal communication and to automatically display our Power BI dashboards in every department. We're very satisfied!"
Company transparency
Hoenderdaal extracts the information and data from various systems such as their WMS system, ERP system and Excel. Tristan Hoogmoed: "Power BI gives us far more insight into our business processes. In addition, it makes data visually appealing, making our employees more inclined to look actually have a look at important figures and statistics. Using digital signage, the departments now have a good idea of how they and the company are performing just by looking at the screens. This kind of transparency was exactly what was lacking before."
Employees no longer have to search for data
Not only Hoenderdaal Fasteners itself is satisfied with Netpresenter, the staff's response is equally as positive. "Our employees are very enthusiastic about the fact they can now view the Power BI dashboards in real-time at their department. They no longer have to search for this information themselves, it's already right in front of them. Besides sharing crucial data with staff, we also use Netpresenter to display nice-to-know information such as birthdays and events, which is highly appreciated."
A stable system and great support service
"Not only are we very satisfied with the product Netpresenter provides, but also with its service. I, myself, work at an IT department, so I know why it's important to have a reliable system, and a good sparring partner on IT related topics. It's only normal that sometimes we run into minor issues, but they're always solved quickly and professionally."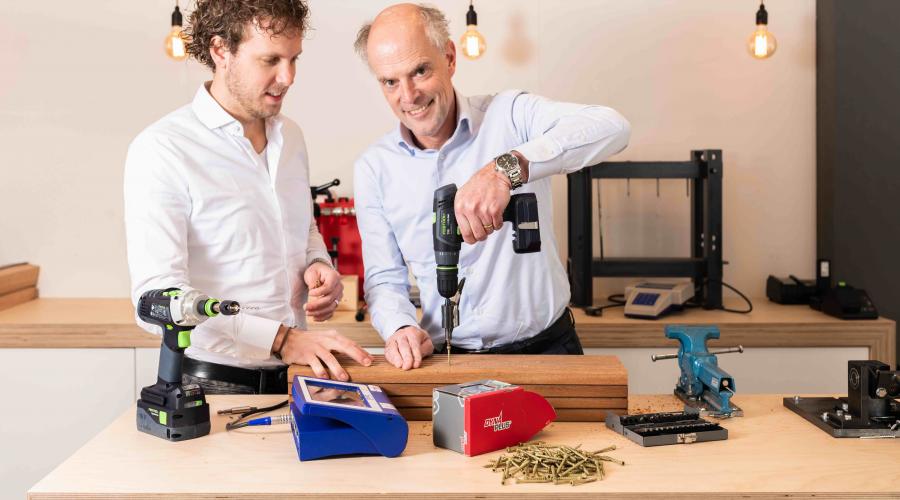 About Hoenderdaal Fasteners
Hoenderdaal Fasteners is a Dutch importer and wholesaler in the field of fastening technology. The family business has been around for more than 50 years and is located in Veenendaal, the Netherlands. It has a wide range of fasteners in stock and thus delivers daily to their customers in the construction, industrial and DIY sectors.