Barenbrug and Netpresenter: a strengthened family feel for all employees
Barenbrug is a family business with a unique specialization: the sale and development of grass seeds. Even with offices and research facilities in over twenty-two countries and with more than eight hundred employees, a family feel is a key factor in Barenbrug's corporate culture. To further strengthen that family feel and keep the community alive within the organization, Barenbrug uses Netpresenter's News App for smartphones and Netpresenter's digital signage solution on screens in canteens and public areas.
Before Barenbrug deployed Netpresenter, the organization regularly sent out a newsletter to employees. The newsletter was meant to inform employees, strengthen the family feel, and increase interaction and connection between Barenbrug's numerous branches. Mirella van de Sant, Global Marketing Director at Barenbrug, was looking for an alternative. 'We ran into several issues. The news was often already outdated at the end of the month when we published the newsletter. Moreover, there was no possibility to respond, whereas we genuinely appreciate our colleagues' opinions and ideas and find interaction very important,' Van de Sant explains.
Mobile-first: reaching everyone
'The last issue – the most important one to me – is that the newsletter only got sent to colleagues with a Microsoft Office account. That meant that many people in the field, production, and logistics did not receive the newsletter at all. That didn't sit well with me because we want to reach all our colleagues, not just the people sitting behind a desk.' Netpresenter's app solved all of that in one go.
'Our staff consists of about forty to fifty percent non-desk workers. Luckily, we can reach them more easily now', van de Sant says. 'And we communicate a lot more thanks to Netpresenter. We have set up a local channel for each country and a global channel with information relevant to everyone.' The global channel comes in very handy in times of crisis: among other things, it's used for leadership communication.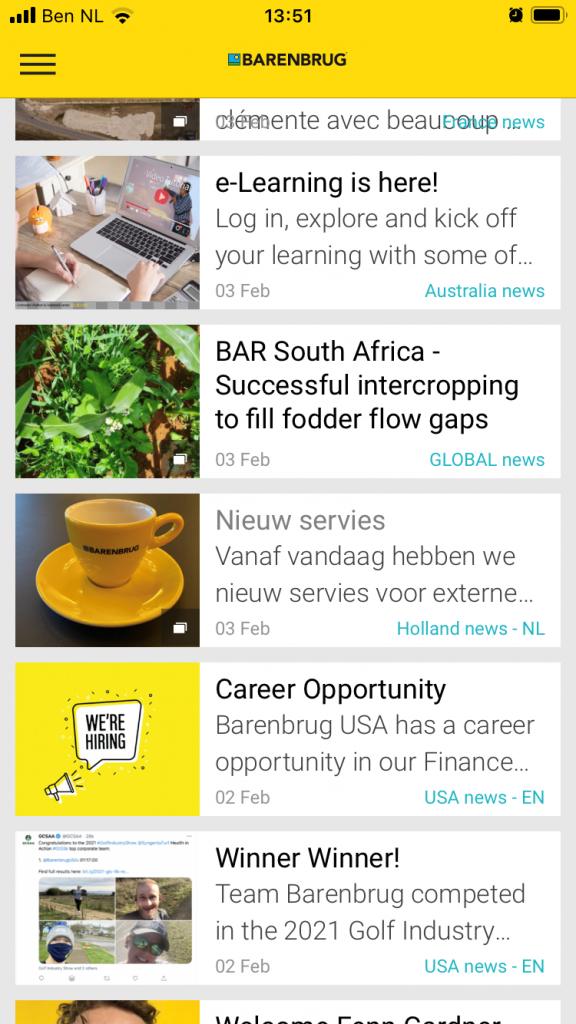 Simple and clear communication in times of crisis
'At the start of the coronavirus crisis, our CEO wrote a message every month to tell our employees how our colleagues and our organization were doing. These messages were meant to take away some of the uncertainty around the crisis's impact on Barenbrug. We felt it was important to give our employees a good and realistic view on the matter. Fortunately, we were always able to report that no colleagues were seriously affected by the virus and that our market segment and our organization have continued to do well.'
'We now post these messages only once every two months, and they remain the best-read messages we have.' A series of messages explaining the organizational strategy has also drawn a lot of engagement and contributes to that positive feeling for employees. 'Especially now, when many people are working from home, we think it's good to let people hear from us through Netpresenter,' Van de Sant thinks. 'It helps us keep our colleagues engaged with our company.'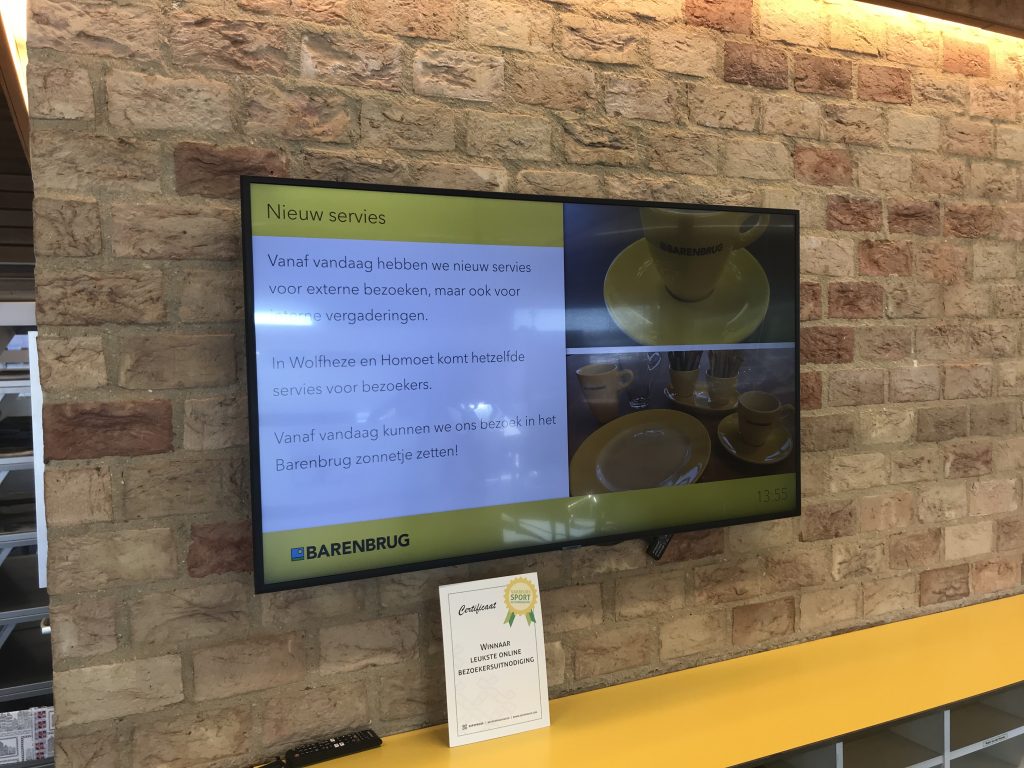 People make a difference
People are very important to Barenbrug. Van de Sant believes it is their people that make the difference in their organization. That's why she and her colleagues now share all kinds of positive achievements of employees much more actively and in real-time. 'We give attention to all kinds of projects and achievements: from sustainability projects to changes in packaging, people who have been in the news, extra training courses, or good marketing campaigns. And I notice our colleagues are enthusiastic about that. They talk about the achievements we share. It gives them a sense of pride in their organization.'
And what about the organization's family feel? 'I see wonderful things happen throughout our company,' van de Sant says with pride. 'We share them with all our colleagues through our global channel. A great example is the 'Helping with Hands' foundation, founded by the Barenbrug family. With this foundation, every employee can choose one day a year to do volunteer work in a project of choice; to 'help with their hands', hence the name 'Helping with Hands'. We always share these projects. It's the ultimate illustration of the Barenbrug family feeling!'
Over Barenbrug
Barenbrug Group is a world leader in developing turf and forage solutions. The company is a family business at heart. Barenbrug is the preferred partner for innovative and sustainable forage and grass solutions, sharing their global expertise with local clients worldwide. In 2004, Barenbrug even received the designation Royal for their expertise!