Within seconds, a picture and description of the missing child are shared with the public using digital billboards, high way screens, popular apps, websites, text message, social media, and e-mail; activating millions of citizens in the search for the child. It is this exact technology, that we have translated to the corporate world.
Facts & figures
Since 2008, we have dedicated more than 20 percent of our time and resources to saving missing children. Every day, we pull out all the stops to keep innovating and expanding the AMBER Alert platform. A platform that is used across Europe to activate more than 15 million citizens in the search for missing children. With success: over 94 percent of the missing children were safely recovered.
The story behind AMBER Alert Europe
"Millions of people searching for someone else's missing child is the ultimate form of solidarity"
Read how this ideology, an unsolved disappearance of a fellow student, the illness of his own son, and the events on 9/11 drove Frank Hoen, CEO of Netpresenter, to establish AMBER Alert systems in Europe.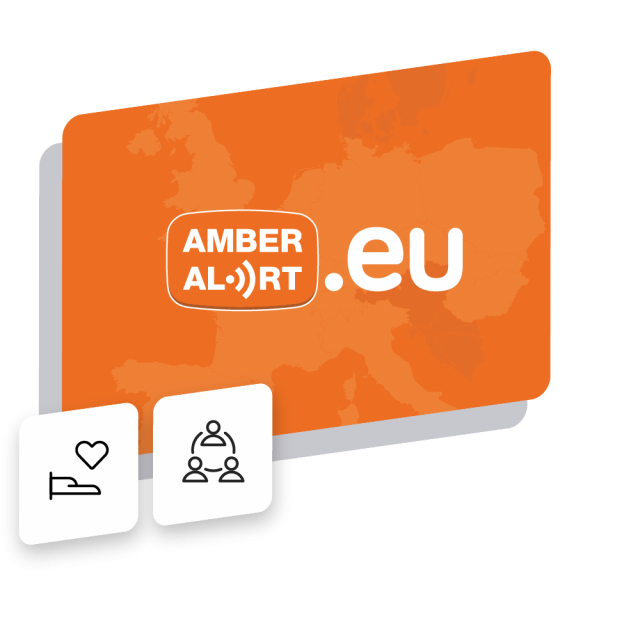 Contribution
from the heart
Even though many milestones have been reached, we are in it for the long haul. We will continue to use our knowledge and expertise to contribute to the search for missing children for many years to come. We do it from the heart, 24/7.
More than just technology
Every year, over 250.000 children are reported missing in the EU. When it comes to missing children, prevention is always better than cure. That's why we do not only provide countries with AMBER Alert platforms but also create European wide prevention campaigns. We do this in cooperation with the Police Expert Network on Missing Persons, as well as numerous NGOs in this field.
See AMBER Alert
in action
As you can see, it is practically impossible to 'miss' a missing child. With just one single push of a button, whole countries transform into one large missing children's poster when the life of a child is in danger.
Our mission:
#ZeroMissingKids
AMBER Alert Europe is a foundation that assists in saving missing children at risk by connecting law enforcement with other police experts and with the public across Europe. AMBER Alert Europe advocates that one missing child is one too many and aims for zero missing children in Europe.
"Entire countries trust Netpresenter with the lives of their children. It is our duty and privilege to keep living up to these standards. This is why we keep innovating, every single day"
An Award winning
platform
In 2009, Netpresenter won the IBC Special Award for its innovative AMBER Alert system, which was developed free of charge as a charity project. According to the jury, our platform fulfilled a real and vital need, a practical and rapid response to one of the most frightening and emotionally charged events imaginable: a missing child.