Netpresenter activates millions of people in the search for missing children
"Millions of people searching for someone else's missing child; for me, it is the ultimate form of solidarity". It is this ideology, an unsolved disappearance of a fellow student in his twenties, the illness of his own son, and 9/11 that drove Frank Hoen, CEO of Netpresenter, to establish AMBER Alert platforms in Europe. Now, 20 percent of Netpresenter's time and resources are dedicated to saving missing children. Successfully so, with the help of Netpresenter's technology millions of people across the continent are activated in the search for missing children.
"I was still in college when one of my fellow students went missing," says Frank. "Her unsolved disappearance had a major impact on me. I knew the route she last took, where she disappeared. The fact that she was never found continued to haunt me for a long time."
After his studies, Frank became one of the first internet entrepreneurs in Europe with his IT company Netpresenter, winning all kinds of prestigious innovation awards in the field of high-tech.
"I was a real dotcommer", Frank recalls. "A goal-getter who thought he was untouchable. Netpresenter had expanded from Europe to the United States. As if out of nowhere, there were the terrorist attacks on the Twin Towers in New York. I had run a small office in one of the skyscrapers. People I called by their first name were suddenly gone. Not long after, my son was diagnosed with leukemia. My world collapsed."
Saving missing children by activating communities
With millions of registered people and organizations, the Dutch AMBER Alert, which is based on the American AMBER Alert Program, is the largest citizen participation initiative in the Netherlands. The mass notification system, that was initiated, developed and sponsored by Netpresenter, uses any available media and is utilized about 200 times a year for both AMBER Alerts and other endangered missing children cases. In 75 percent of the cases, the AMBER Alert has helped successfully recover the child.
"With just one click, you can help in the search for missing children, together with millions of other Dutch people and thousands of organizations", states Ivo Opstelten, former Minister of Security and Justice.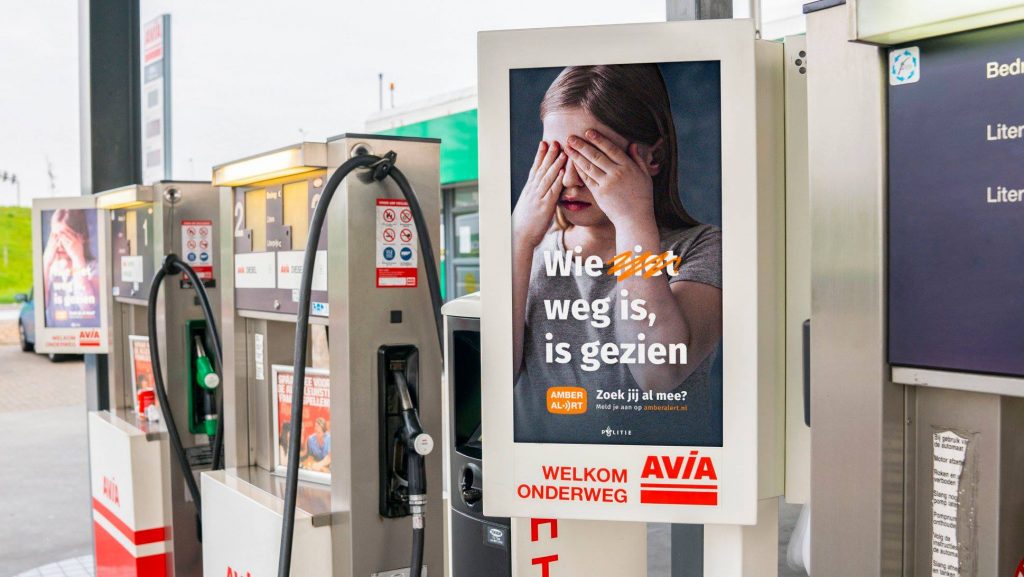 Alert everyone within minutes
For Frank, these were wake-up calls. "All those events made me feel helpless. It made me realize what life is really about. I wanted to do something. My child's illness accelerated my ideas to use high-tech for large-scale alerting. The entire US Navy and companies like Nokia and Sony already used my software to inform and alert their employees. Why should I not use Netpresenter for the greater good and save people's lives?"
Together with a befriended police officer and missing children expert, Frank brought the AMBER Alert concept from the United States, where it had already proven its effectiveness, to Europe. He used Netpresenter technology to build the very first European AMBER Alert platform and rolled it out in the Netherlands first. Tons of time and money was put into the development of the Dutch AMBER Alert. The principle was simple, using communication software to activate communities to quickly track down missing children. Because of its success, other countries soon followed.
Entire countries rely on Netpresenter
Now, entire countries rely on Netpresenter to activate their people when the life of a missing child is at stake. "In the Netherlands, for example, we expanded and improved the platform on such a scale that missing children simply cannot be ignored", Frank explains. "We now reach 12 million adult citizens, which equals to almost 90 percent of the Dutch population. That is wild!"
In order to facilitate such a reach, Netpresenter is connected with the systems of thousands of partner organizations. With a simple push of a button people, information about and a picture of the missing child is visible practically instantaneous on a wide range of channels. "Highway signs, popular apps, websites, ATMs, you name it, the AMBER Alert is on it", says Frank.
Since its establishment in 2008, the Dutch AMBER Alert platform has been used over one thousand times in the search for missing children with a success rate of 94 percent.
Contribution from the heart
But even though many milestones have been reached, Frank is in it for the long haul. "As the saying goes 'when you love what you do, you will never have to work a day in your life'. For the past decade, I have never felt like this is work. I do it from the heart. We will continue to use our knowledge and expertise to contribute to the search for missing children for many years to come. 24/7."
About AMBER Alert Europe
AMBER Alert Europe is a foundation that assists in saving missing children at risk by connecting law enforcement with other police experts and with the public across Europe. AMBER Alert Europe advocates that one missing child is one too many and aims for zero missing children in Europe.